The D&D Beyond Character sheet has several Content Toggles as part of the Character sheet Preferences. These allow you to enable/disable certain content categories within the Character Builder/Sheet.
These content toggles do not allow you to disable the Core D&D content. Content that is considered Core D&D will always be active (if the character sheet has access to that content - either through purchasing or via content sharing).
Enabling a Source/Content Category
To enable a content category, you need to toggle the Switch to the right - this will change the colour of the toggle from grey to D&D Beyond red. When on the character sheet and viewing from the sidebar, the toggles will follow the theme colour of your character sheet when enabled and be grey when disabled.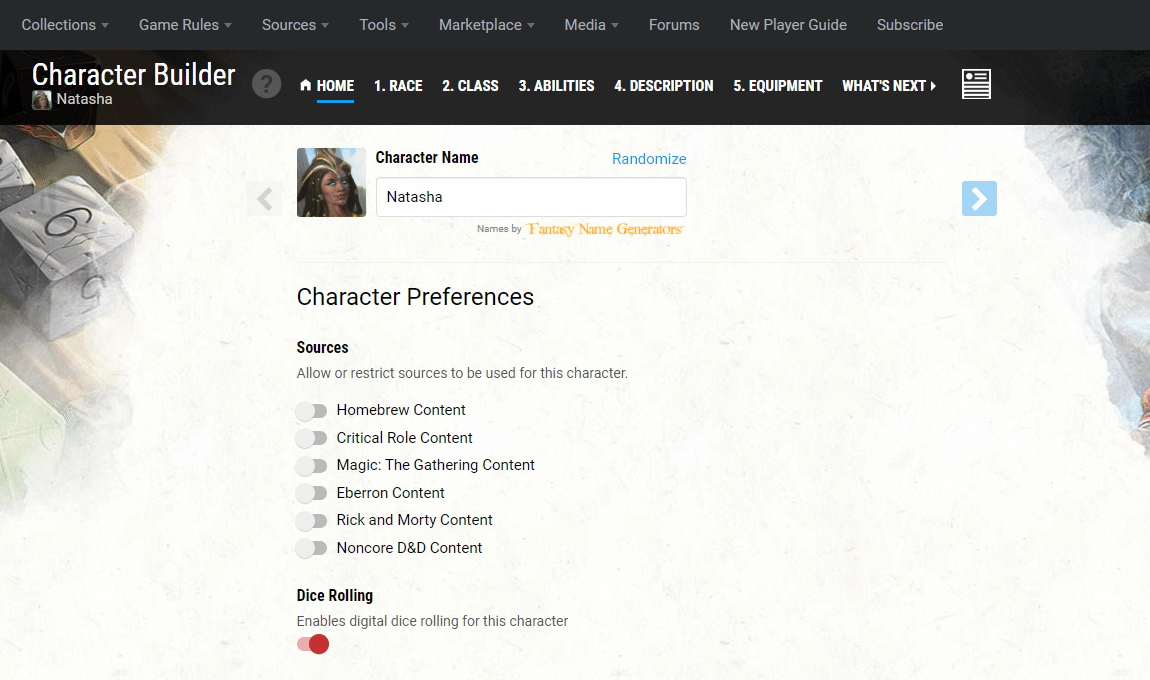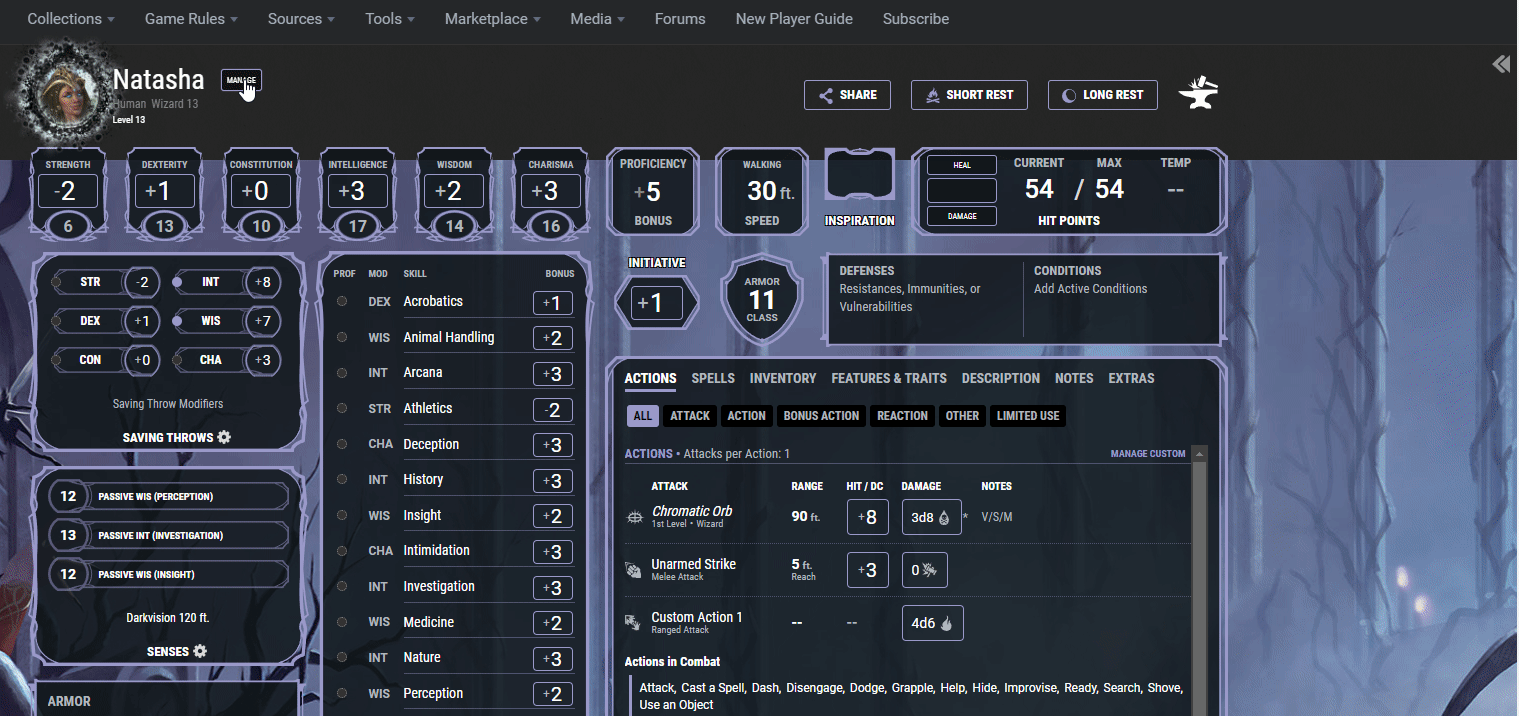 What books fall into these Categories?
The following books or content fall under the below categories. To use any content from a book that is listed against a specific category, that category must be enabled to search, locate, and add the listing.
As an example: The Warforged race is from Eberron: Rising from the Last War. As this book falls under the Eberron Content category, this must be enabled to be able to locate and select the Warforged race in the character builder.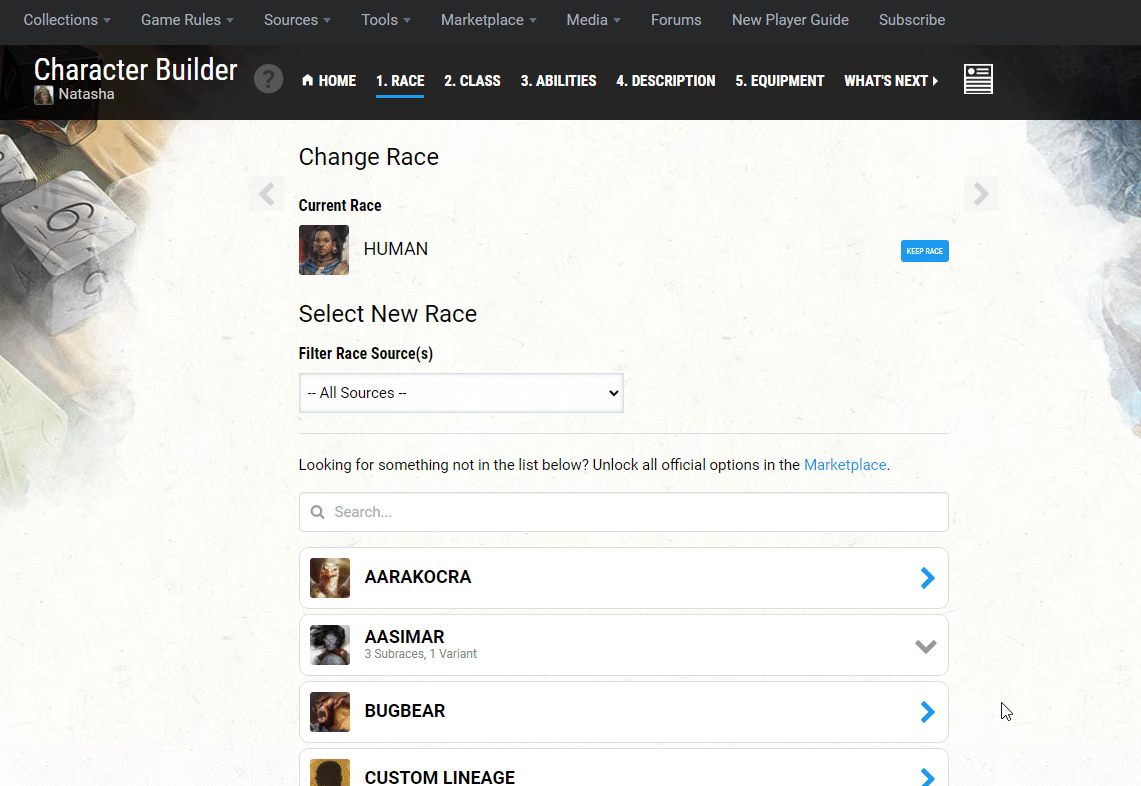 Content Source Reference
| | |
| --- | --- |
| Homebrew Content | Any content created by yourself through the homebrew tools, or content created by others with the homebrew tools (shared to you or added to your Homebrew Collection) |
| Critical Role Content | |
| Magic: The Gathering Content | |
| Eberron Content | |
| Rick and Morty Content | |
| Noncore D&D Content | |
What if something is in both a special category and then republished in a Core D&D book?
There has also been content that was first released in a source that falls into one of the above categories, and then has been re-released in a source that falls under the Core D&D category. These special exceptions will require the appropriate content toggle enabled to use them, even though they are included in a source that is under Core D&D.
The following table advises what individual listings require a certain content toggle enabled to be able to use them.
So which books falls under Core D&D?
The following books/sources are considered Core D&D. As such, the content from these books will always be available (except for the noted exceptions above for content falling across a content category and the Core D&D category).
I have more questions regarding a specific magic item/spell/subclass?
If you have additional questions, feel free to ask via our Bug & Support Forums, by asking on the D&D Beyond Discord, or by raising a Support Ticket!